Our Services
We offer temporary and permanent Roll-Off Containers in Miami Springs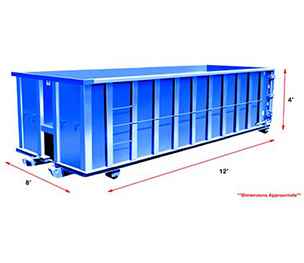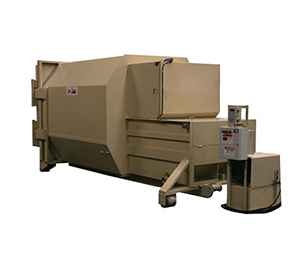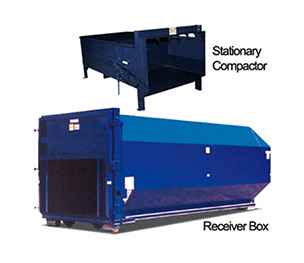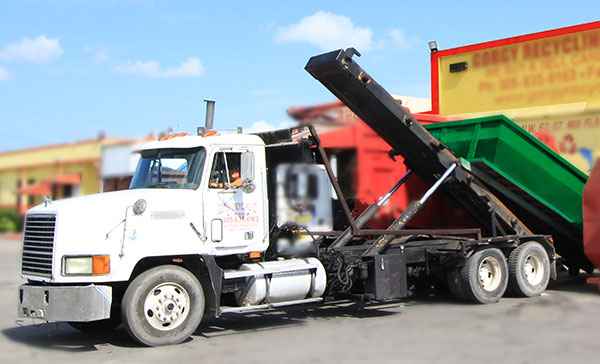 We Offer
Delivery and Pick up
Flexible Hours
Competitive Pricing
Open on Weekends & Holidays
Help You Avoid Fines
Roll Off Containers Miami Springs
At Gorgy Roll Off, we've been providing permanent and temporary roll-off containers in Miami Springs for commercial and residential properties for over 20 years.  Our containers are ideal for a broad range of jobs including construction sites, demolition jobs, remodeling projects, special events, and many other short-term commercial or industrial services.
We currently offer 10, 20, 30, and 40-yard open containers (see more below) at very competitive rates that include the cost of your rental plus applicable taxes plus delivery and pickup.  Furthermore, we offer self-contained compactors rentals in Miami Springs for waste cardboard and other recyclable materials.  Our waste management specialists are available to answer any questions you might have.
How We Can Help
Gorgy Roll Off bins services in Miami Springs are ideal for many different sized projects including home clean-outs to large construction projects and just about everything in between.  We provide upfront pricing the first time you call us to make it easier for you to budget for our services.  Plus, the quoted rate includes the cost of your rental plus the applicable taxes, delivery, and pickup.
4 Roll Off Dumpster Sizes in Miami Springs to Choose From
Gorgy Roll Off offers 4 different roll-off dumpster sizes in Miami Springs to accommodate a wide range of needs from small home clean-up and remodeling projects to construction and demolition jobs as follows:
10-yard roll-off dumpster rental in Miami Springs– measures approx. 12' L x 8' W x 4' D; holds 3 pickup loads; this smaller dumpster fits just about anywhere and is ideal for cleaning out your attic or garage and the disposal of smaller amounts of construction and household debris.
20-yard roll-off dumpster rental in Miami Springs– measures approx. 22' L x 8' w x 4.5' D; holds 6 pickup loads; a great size for remodeling projects, roofing jobs, and small-scale demolition jobs; great for the disposal of household junk as well as light construction debris.
30-yard roll-off dumpster rental in Miami Springs– measures approx. 22' L x 8' W x 5' D; holds 9 pickup loads; this is a convenient size for home renovations, larger clean-outs, and multiple remodels; can easily accommodate construction site and demolition debris.
40-yard roll-off dumpster rental in Miami Springs– measures approx. 22' L x 8' W x 8' D; holds 12 pickup loads; our largest roll-off dumpster rental size in Miami Springs: can accommodate everything from large home remodels, major home additions, and new construction to large amounts of cardboard, debris, paper, and trash from commercial and residential clean-outs or demolition jobs.
No matter what kind of project or task it is, Gorgy Roll Off has the right size container at the most cost-effective roll-off dumpster prices in Miami Springs available in the area.
Why Should You Choose Gorgy Roll Off?
Our roll-off dumpster services in Miami Springs were developed to accommodate a wide range of commercial and residential waste disposal and recycling needs.  By hiring us, you can be assured of having a quicker and more efficient way to dispose of debris and waste.  Our service is very versatile in the types of debris and waste we can handle.  Most importantly, our services are environmentally friendly.
For additional information about our roll-off dumpster rental services in Miami Springs, contact Gorgy Roll Off today at 305-635-6163
We serve the following zip codes: 33142, 33166, 33266 and all surrounding areas.