Our Services
We offer temporary and permanent Roll-Off Containers in Miami Lakes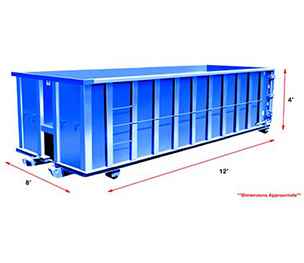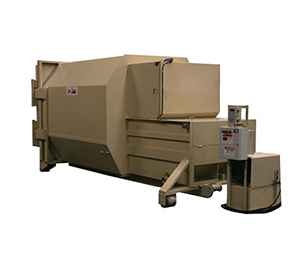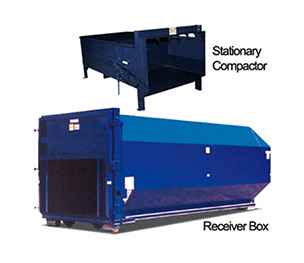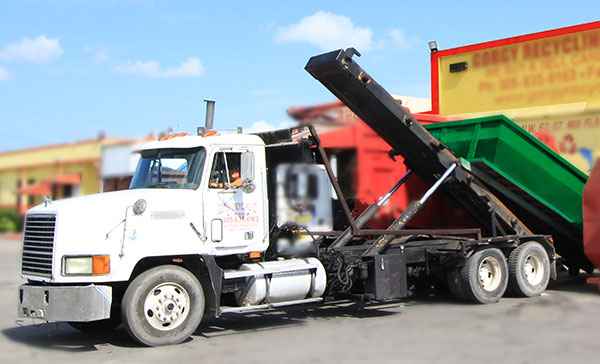 We Offer
Delivery and Pick up
Flexible Hours
Competitive Pricing
Open on Weekends & Holidays
Help You Avoid Fines
Roll Off Containers Miami Lakes
At Gorgy Roll Off, we service commercial and residential customers with permanent or temporary roll-off dumpster rentals in Miami Lakes at cost-effective rates.  Our dumpsters are available in 10, 20, 30, and 40-yard open containers and are ideal for collecting:
asphalt
broken or worn-out furniture
construction debris
general waste
old appliances
roofing materials
used plumbing fixtures
yard waste
and much more
We provide our services to wide range of customers including construction companies, contractors, DIY'ers, home remodelers and renovators, roofers, and more.  Our clients love us, not only because of our roll-off containers services in Miami Lakes, but also our dumpster delivery and pickup service, professionalism, and upfront pricing.
What Size Dumpster Do You Need?
No two jobs or projects are alike and neither are the dumpster sizes that are required.  Are you running a construction site and need to dispose of building waste materials and other debris? Are you building an addition on your home or doing some remodeling? Are you hosting a community clean-up project? Gorgy Roll Off has got you covered.  Here is information about our roll-off dumpster rental equipment in Miami Lakes that might be of interest to you:
Are you cleaning out your attic or garage or do you need to dispose of household junk or small amounts of construction debris?
Our 10-yard roll-off dumpster rental in Miami Lakes can handle it.  Our smallest sized dumpster measures 12' L x 8' W x 4' D and holds the equivalent of 3 pickup loads.
Do you need a dumpster for disposing of remodeling project, roofing job, or small demolition job debris?
Check out our 20-yard-roll off dumpster rental in Miami Lakes.  It measures 22' L x 8' w x 4.5' D can hold the equivalent of 6 pickup loads.
Do you work on home renovation projects, larger commercial clean-outs, or multiple remodels?
A 30 yard roll off dumpster rental in Miami Lakes from Gorgy Roll Off can accommodate these projects as well as construction site and demolition debris.  The dumpster measures 22' L x 8' W x 5' D and holds the equivalent of 9 pickup loads.
Is the construction of a new home, large remodel, or major house addition in your plans?
You'll need our 40-yard roll-off dumpster rental in Miami Lakes for these jobs.  Our largest dumpster measures 22' L x 8' W x 8' D holds the equivalent of 12 pickup loads and can handle large amounts of cardboard, debris, paper, and trash as well.
Regardless of the requirements, Gorgy Roll Off has a dumpster that will accommodate your debris and waste disposal needs.  If you're unsure about the right size for your job or project, give us a call at the number listed below.
Benefits of Renting a Dumpster from Gorgy
When you're working on a large commercial project or a residential remodel, you may be wondering about roll-off dumpster rentals service in Miami Lakes for the disposal of debris and waste materials.  There are numerous benefits to consider such as:
better law and regulation compliance
environmentally friendly
improved efficiency
increased productivity
increased profits
lower risk of injuries and getting sued
a safer work site
a versatile type of waste disposal
When you rent roll-off bins in Miami Lakes, you're renting a more convenient form of waste disposal and can enjoy the benefits listed above.  For a FREE Quote, call Gorgy Roll Off at 305-635-6163 today.
We serve the following zip codes: 33014, 33016, 3301 and all surrounding areas.